I'm offering a workshop in Wellesley, MA on May 20th or May 21st on narcissists and how to care for yourself if you realize you are in a relationship with one. A relationship with a narcissist can be emotionally abusive and debilitating and learning how to untangle yourself from their abuse essential for your well-being. Read more about my workshop "Narcissism 101: From Woe to Wisdom" and how to enroll below: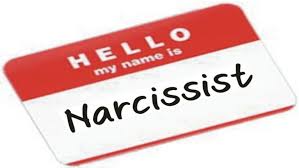 At its core, narcissism personality disorder (NPD) is a disguise for a deep-seated sense of shame that the person with NPD may not even realize is there. Narcissists target people with traits they lack-people who are empathetic, loving, kind, intelligent, considerate, and emotionally generous. A narcissist will be attracted to such a person who then sacrifices themselves trying to make the narcissist happy. Sound familiar?
Learning about NPD is the first step to no longer participating as a victim with a narcissist. Moving past these experiences and doing the essential work of healing from the abuse by a narcissist is the only way to no longer have the narcissist abuse you. Considering yourself a victim will only continue the abuse vs using your experience with a narcissist as a catalyst for you to learn, heal, and grow your self-love and joy for a happier life.
In this 2 hour workshop, JaiKaur will share with you the basics of NPD and how to care for yourself when you find yourself in a relationship with a narcissist. Handouts provided and JaiKaur will answer questions about your personal situation.
To register for the "Narcissist 101" workshop being held in Wellesley on either Saturday May 20 10-12 noon or Sunday May 21 from 10-12 noon, email jaikaur@gmail.com. The workshop fee is $75 and payment due no later than Wednesday May 17th with location and payment details emailed to you upon registration. Questions about the workshop? Email jaikaur@gmail.com and your questions will be answered by return email.