I am excited to offer you a series of 3 on-line classes beginning October 30th, offering you transformational concepts, practical applications, and unique ancient wisdom and technology about women, men, and their relationships. This series of 3 classes is your powerful opportunity for learning about your essential (from Latin meaning "to be") nature and needs as a woman or man, and for creating relationships you love. 
Only recently has this ancient wisdom become available to those outside it's history of secrecy within wisdom traditions of the East and West. This is information essential for understanding the nature and needs of women, men, and the alchemy of their relationship, for practical and powerful application in daily life.  This is your unique opportunity to learn wisdom powerful and transformational, practical and essential for joy and satisfaction in your life as a woman, man, and for your relationships.
Each class is 60 minutes long and offers live teaching with as much time as needed after each class for you to ask me your questions live. Each of the seminars will be recorded and the recording will be sent to you by email for your own listening. You will continue to learn and apply this powerful information over and over again in your life and in your relationships. If you cannot make a class, not to worry.  You will receive the recording of the class as well as the pdf of information for the class sent to you by email.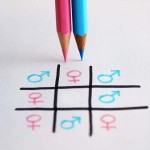 Class #1  "The Art & Science of Women & Men "   
Wednesday October 30, 2013 at 7 pm EST
Women and men are not simply genders; they are essential polarities for creating, healing, and empowerment with and for each other. Learn ancient wisdom and science about women and men from Eastern and Western wisdom traditions, wisdom and tools essential for happiness and health as women and men in contemporary life. Learn of the essential nature of your soul and the difference between it's call to you in your life and the demands of your personality.
 Highlights
The essential nature and needs of women and men.
Women's only true weakness, how she can heal it, and why men need her to.
The creativity, healing and empowerment women and men each offer.
How women can wage peace on earth and women's resistance to doing so.
How to discern and decipher the voice of your soul vs the voice of your personality.
Class #2  "The Relationship Alchemy of Men & Women"    
Wednesday November 6, 2013  at 7 pm EST
The once sacred relationship between women and men became a relationship of commodity-the exchange of needs and services delivered through the narrow roles women and men expected of each other. The advent of women's access to education, birth control, and income began to erode the commodity model of relationship-especially marriage-offering women and men an invitation to create contemporary relationships based on the creativity and sacredness of the relationship between women and men. Learn the ancient wisdom of women and men and the powerful alchemy of their sacred relationship with each other!
 Highlights
What men really want from women and what challenges women in offering it.
Why love alone is not enough for relationships to be happy and successful.
What a man must give a woman before she will serve or grow him as a man.
Why men need women to contain them and what happens when they do not.
The  7 year cycle of relationship and navigating the changes and challenges in each cycle.
Class #3  "Healing the Hurt Between Women & Men"     
Wednesday November 13, 2013 at 7 pm EST 
Healing the relationships and misunderstanding between women and men offers not only healing your family patterns of pain through generations of relationships, it also offers women and men a creative paradigm for solving other problems in their life. As women and men learn to lean into their essence and engage their polarities as powerful, your relationships offer you a powerful container and means for creating solutions to the changes and challenges every life contains within it. 
 Highlights
The parallel of health between women, the earth, and between countries.
Why women initiate the healing between women and men.
How the alchemy of relationship offers a blueprint for easing conflicts in life. 
How empowerment partnership delivers and control over others never does.
Contemporary relationship as a powerful dynamic for healing in the world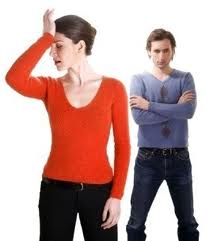 I am very excited about this opportunity to share with you this unique and ancient technology and wisdom, powerful and practical knowledge for everyday life. I hope you join me for this series of 3 classes, full of information and inspiration which will knock the socks off of what you know about women, men, and their relationship! (To receive the free recording introducing this course click here)
This series of 3 classes is taught through conference calls and is yours for only $99.  This price includes the mp3 recording of each class (sent to you by email with a download link) as well as a pdf outline of each class you receive by email as well. This information is not available in print anywhere else!
"Working with JaiKaur is truly remarkable and life-changing. Her presence and compassion gave me the courage me to receive and trust my own inner wisdom. Her wisdom goes deep and wide and she shares in a manner respectful, honoring and empowering you as she is teaching, guiding, and supporting you". ~ Tamara
What Happens After You Purchase Your Course ?
Once you make your purchase below, you will receive a confirmation email from Paypal as well as a confirmation email from me containing a pdf of the class dates and times as well as the phone numbers for calling into the conference call for these classes.
BONUS 
As a special bonus for those who purchase this course, I am offering you the opportunity to purchase private coaching sessions with me at the special class rate of $150, a savings of $50!  To take advantage of this bonus, simply select the "Class & Private Coaching Session" option at the time of purchase. (If you are interested in purchasing more than one coaching session, email JaiKaur@JaiKaur.com no later than the end of the class series to purchase additional sessions at this special class rate).
Working with JaiKaur has been a true blessing.  I always come away feeling better, understanding myself more, and with tools for moving forward. She has taught me how to be true to myself and how to recognize what needs changing to realize my goals.
Questions?   Email JaiKaur@JaiKaur.com and I'll be happy to help you out.