My award-winning BlogTalkRadio Show "Grace Grit & Gratitude: Ancient Wisdom for Contemporary Life" is resuming on Wednesdays 12 noon EST beginning Wednesday April 15, 2015.  Each 30 minute show includes time for caller Q&A and offers information and inspiration for meeting the challenges-as a woman-in your relationships and life.  For more information on how to listen in, call in, or download the podcast through iTunes click here.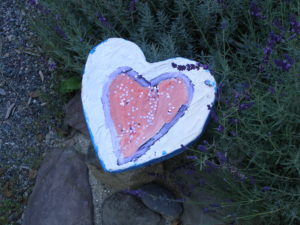 "Grace Grit & Gratitude BlogTalkRadio Radio Show"
Each week I will be offering information and inspiration for creating a life happier and on purpose. As a woman you have all the wisdom and strength you need through the guidance and support of your spirit and soul. When you learn to trust yourself as a woman and make your choices with integrity to your deepest values, more happiness in your life and your relationships will be yours.
* Learn how a dynamic relationship with your spirit and soul are essential for your happiness and successful relationships as a women in contemporary life.
* Update your beliefs and your choices for navigating with ease and success the changes and challenges of your life and your relationships.
* Learn how to call on your spirit and soul for clarity and courage as a leader in your life and in your relationships.
* Learn how to hear and trust the wisdom of your body. 
* Learn to engage the grace of your life with your grit for creating a life you are grateful for!
*Learn to discern and decipher the wisdom and guidance your spirit and soul are providing you everyday.
Contemporary life requires you make room for the mystical in how you engage and respond in your life as a woman. Women's wisdom and women's presence guides not only her life and those she loves, but are essential for changing to a kinder and more peaceful world. Come listen and be delighted by all that beckons to you as a women in contemporary times, when you have a relationship with your infinity and destiny as a woman.