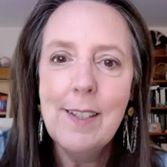 Hi!  I'd like to share with you stories of people just like you, who experienced success with meeting their life's challenges.
If you're like most people, you have a problem-maybe one that keeps you up at night, maybe one that makes you want to do bodily harm to the person sleeping next to you, or maybe the kind of problem that doesn't go away no matter how often you journal or how positive you tell yourself to be about it.
You might have thought of going to a therapist, or maybe hiring the life coach your sister raves about, but you wonder will they be able to help you and your particular problem? Will they be able to help YOU find your happiness again?
 How I help women is different.  
I get it, I really do. I know how to help you be happy again in life and your relationships. I teach you tools and skills for continuing success with being happier and trusting yourself and life again. 
I've spent almost 4 decades with teachers, healers, and masters around the world,  learning ancient wisdom and technology about human beings, their relationships, and what creates happiness in life. I am very, very  good at helping you develop more trust in yourself, more happiness in your relationships, and offering you practical skills you can take away and use again and again.
I offer phone-based (or Skype) help to people just like you….people who wanted to make things better in their life. Choosing to get help for learning how to meet challenges and changes in your life is a choice of strength and wisdom, not of weakness.
So, I am sharing with you in a document you can download below, real-life examples of women (and men) I've helped, how I helped them, and what kind of results people realized after working with me. (Names of course changed for their privacy).  Each person is unique as is their problem, so we talk, we figure it out, and we make things better for what now keeps you up at night.
To learn more about how I work with women just like you,  click on Working with Me to download a pdf of examples and information about what it's like to work with me.