It's My Birthday-and Gifts for YOU Too!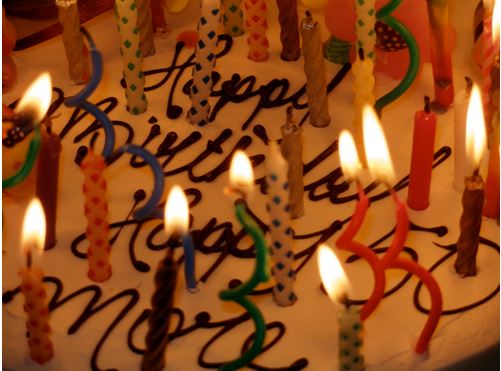 Would you like to be happier in a relationship (or with yourself)?  Are you reeling from a curve ball thrown by life, or are you tired of journaling about a problems since…. forever? Relax-it's about to get better! It's my birthday this month and to celebrate, I am offering you a sale on select services (including my new "Turning Point Session"!).
These sale prices are available through midnight Saturday, June 22nd so don't be shy about picking up one or two for yourself and maybe a couple more as gifts for your friends or family. And you can purchase services as a gift for others which will come with a personalized gift certificate by snail mail or download-your choice.
"The Turning Point" Session- a generous 60 minutes with JaiKaur (by phone or in person) for turning around pain or unhappiness in your life.    

Regular Price

$200

/

Sale Price

$108
3 Session Mentoring Package  

3-60 minute sessions with JaiKaur (by phone or in person) for clarity, courage, and compassion for changing your life.     

Regular Price

$525

/

Sale Price

$400

"Grace Grit & Gratitude" 4 Month Mentoring Program  4-60 minute sessions with JaiKaur (by phone or in person) each month with email support and written materials.  Regular Price $2500 or 4 monthly payments of $650/Sale Price 

$2100 or

 4 monthly payments of 

$550

Healing Your Legacy Energy Session 

(this is an in-person/physical location session so purchase accordingly). A generous 2 hour session of energy healing and dialogue for healing patterns of pain in your mind, body, spirit, and family legacy.

   

Regular Price

 $250/

Sale price

 

$150
**After you purchase a service, JaiKaur will contact you to schedule your service**  Questions? Email JaiKaur 

 "JaiKaur is incredibly generous and conscientious in her support – with emails that support or stimulate, books to read, health tips, and just about anything she can imagine that facilitates a more rich and peaceful existence for her clients. JaiKaur's tool kit is very large and full of love. She is guided by her own hard work, spiritual discipline, an amazing analytical brain and a heart that seeks to serve. There are not many problems or challenges that she would or could not embrace. With JaiKaur, I can be both my biggest and smallest self."  ~Katie