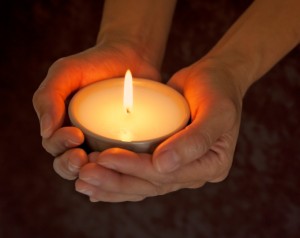 A hands-on healing session tends to your heart and soul as well as your body and mind. Benefits from an energy healing session includes reducing physical and mental pain, boosting your immune system, easing stress-related conditions such as depression, anxiety, sleep disorders, relationship stresses, and offering deep insight into the roots of long-standing problems of health and relationship. People often experience a warm and glowing radiance within and around them as well as profound and life-changing experiences of the sacred and angelic realms.
A "Healing Your Legacy " session is approximately 2 hours, beginning with talking about what you are seeking to ease or transform,  an hour relaxing on a massage table, and discussion afterwards of your experience of your session (and questions) as well as JaiKaur's simple recommendations for nurturing what the healing session began.  All who have gifted themselves with this service of JaiKaur's have nothing but praise for the illumination, transformation, and lessened stress they experienced as well as an increased sense of peace.
"The first time I went to see JaiKaur for an energy healing session, I wanted to keep an open mind, but really didn't expect much out of the session. While I have always thought I was a spiritual person (though not all that religious), the experience I had was nothing short of life-changing. Deep, vivid, spiritual images came to me, with an emotional connection that was nearly overwhelming. That session,and those that followed, along with JaiKaur's guidance and wisdom, helped me to gain clarity with regards to several challenging situations in my life. In short, I find myself very thankful for being willing to try energy healing, resulting in great benefits from my healing sessions with JaiKaur, with powerful results for my personal path of transformation." ~ Robert,   sales manager
Ready to receive the benefits of this ancient, gentle, and powerful form of healing? Included in your energy healing session is discussing what you are seeking to heal, the healing session itself,  discussion of your session experiences, and recommendations for continuing support of your healing session.