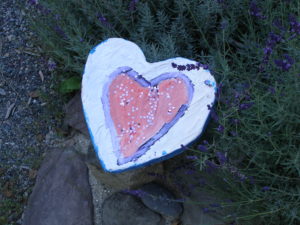 Relationships can make you happy and your relationships can make you crazy. A relationship can be what is best about your life and a relationship can be the hardest and most painful part of your life. We are taught relationship is an exchange of commodities-you do this for me and I do that for you-and contemporary relationships are not a commodity.
The often unrealistic expectations you place on your most intimate relationships….make me happy, take care of me, always love me….are expectations, not a relationship.  When you hold your relationship as precious, as sacred, as a place for your compassion, the love, happiness, and delight you are seeking can now appear.
Contemporary relationships empower healing, making peace with your history, and calling out your family patterns of pain. When your relationships are held as precious,  gratitude, appreciation, and compassion gain power and the expectations, demands, and judgements which erode love in relationships, lose their power. 
What if you were to consider your relationships as sacred, as a relationship of souls, as an opportunity for compassion?
What if you were to extend your curiosity and and compassion to where your emotions get triggered and you react?
What if you were to take up your needs and desires with your soul where live infinite possibilities, power, and creativity for meeting your every need and desire?
What if you were to extend to "the other" what you now demand they deliver to you instead?
What if you were to honor the challenges your relationships bring you as an opportunity for more clarity, courage, and compassion in your relationships?
Contemporary relationships take a lot of wear and tear in a time and world that values production more than satisfaction, that holds everything as for sale. When you pick up your courage for honoring the sacredness, the nobility of yourself and others, then your relationships begin to become what you long for in your heart and soul…..to be seen, to be loved, to be appreciated for who you are, warts and all.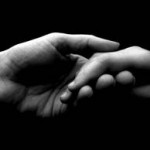 "I have been working on integrating my spirituality into my daily life with JaiKaur as well as for counsel with my marriage. Her shamanistic wisdom, insight and intuition are incredible and her direct, yet gentle way of communicating is a true gift. She has also taught me meditation (not a small task!) and I have had many wonderful Reiki treatments with her as well. Jaikaur also has more to offer you than going to traditional therapy. Her approach brings knowledge and understanding of earthly human emotion while also teaching the importance of honoring and engaging your spirit and soul in your life.

Working with Jaikaur has been a true blessing. I always come away feeling better, understanding myself more, and with tools for moving forward. She has taught me how to be true to myself and how to recognize what needs changing to realize my goals. I truly believe anyone who is fortunate enough to work with JaiKaur will gain more clarity, courage, and conviction they can change their life for the better!" ~ Barbara
 "I'm interested in learning more….what do I do next?" 
If you are interested in applying for a program for creating, healing, or resolving a relationship click on the Clarity Questionnaire button below, fill in your answers, and email it back to me.  Once I receive your questionnaire, I will contact you for a time to talk about questions you may have and for setting up your personalized program.