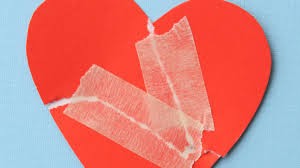 Contemporary divorce may be no-fault, but that does not mean no impact on your heart and soul. The end of a dream, of a love you believed would endure, is a wounding blow to your heart and soul. And the often contentious time leading up to divorce takes a toll on even the most robust of spirits.
In this FREE 90 minute class, learn how pain and feelings of failure from even the "friendliest" of divorces offers itself as a catalyst for living with more authenticity and integrity in your life and relationships. Healing your heart and embracing your soul as a woman, makes sacred the ashes of a marriage. (And if you have not made the choice to divorce but your marriage is unhappy, this class offers help for you as well).
Bring a friend, bring some water and a notebook and pen, and be willing to exercise your courage in an environment safe and sage. You will leave understanding how there is a silver lining in even the most heartbreaking end of a marriage or relationship. And how to feel better-not bitter-about love again.
Sunday August 23rd from 2-3:30 pm at Roots and Wings, Natick MA
REGISTRATION REQUIRED
Contact JaiKaur by phone at 508.376.2146 for registration and questions