I sit here on this Friday almost-summer morning, unable to attend to tasks I anointed for today. A practical list consisting of tending to my car's need for an oil change, to weeding long neglected, and to tending my business. I spent yesterday in a similar sort of funk, telling myself it was due to a particularly challenging session with my mentor. Or due to my youngest child becoming a high school senior and the seismic changes ahead for us both. But in my soul, I know neither is why I feel so lost and in such deep sorrow.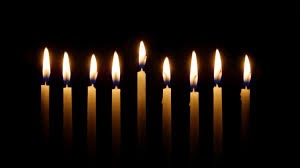 9 people were killed in their church while in prayer group. 9 people were killed while tending to their faith and to each other. 9 people killed because of the color of their skin and being trusting souls with their killer. Just writing these sentences makes me cry, feeling such pain and sorrow I cannot attend to my day as usual. 9 people dead whose souls are calling out for me to respond, to take action on all our behalves.
We live in a time when children are killed in school and adults are killed in church. We used to believe childhood was sacred, that a church or a temple was sacred. How did this become not so? My youngest child grew up with children being killed in school and shared with me how being in school doesn't always feel safe, despite their SWAT team drills and safe room protocols. She shares how she feels safer jumping her big horse over a 3 foot fence than sitting in her classroom some days.
Now you may be telling yourself how your church or your school is safe because can't happen because of where you live. Yet my (white) daughter who lives in one of the best parts of Charleston less than a mile from the Emanual AME Church, doesn't feel safe. I keep reliving being inside this church but a few weeks ago, feeling the sacred power of the countless numbers of prayers offered there. Only now, I'm wrestling with the image in my head of the blood stains of  the 9 people killed within the sacred space I had offered prayers.
When did we agree that nothing was sacred no more? When did it become easier to distract ourselves from tending to the outrage of "never again" with the actions necessary for making it so? That nothing really changes in the aftermath of another act of violence against another human being? When what is sacred to us-childhood, church, life-is violated and we ignore the call from our soul to attend to it, to repair it, to mend the wound in what is sacred to us?
I don't have an easy answer for the violence and racism rampant in our times. An easy answer will not suffice to change what is wrong and our tolerance for allowing it to prevail. What I do know is I seem unable to distract or ignore what I am feeling inside until it goes away. Something deep within me is stopping me in my tracks, waiting for me to respond, for me to take action on the pain and sorrow I feel. I do know our souls are calling for each of us to take better care of what is sacred again.