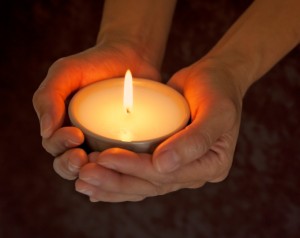 Almost 40 years ago, I sat down in a yoga class, closed my eyes, and opened up to the world within. I was a reluctant participant to the new age of ancient spirituality, wisdom, and healing, not always inspired by the way "being spiritual" was being used to bypass the sometimes hard work of relationships and life. Yet my own experience of transformations and healing through engaging ancient technologies taught me to not throw the new age baby out with my judgement of others…..funny how life teaches us at times!
Matthew Fox, a renowned theologian, wrote " I seriously question the spirituality and ethics of anyone whose integrity in life has never gotten him or her into trouble". In my work with couples and families, I find a lack of one's integrity often lies at the root of pain and conflict in their life and relationships. Taught as children love equals not hurting the other, what is to be done with feelings, thoughts, and desires you fear will hurt or cause rejection from those you love? Too often the answer is to become silent and not risk sharing with those you love, judging them as what is holding you back from living what is sacred to you.
What is sacred to you is intimate, tangible, and known by the priorities of your life. What is sacred seeks sharing with those you love, forming the foundation of the intimacy and security of relationship you long for and all too often, confuse with control. What is sacred invites those you love to share what is sacred for them with you as well, offering safe harbor for the power of our vulnerability to be shared. Scary? Can be. Yet without the courage to risk sharing what is sacred to you with those you hold sacred in life, the pain and rejection you fear you will create. Ironic. (Irony I have come to understand is the sacred's way of reminding us of the limitations of human's linear logic ).
What is sacred in your life will test you, will challenge you, will demand change you fear and are afraid to make. These trials and tribulations are not proof something is wrong with what you hold sacred in life-quite the contrary. What tests you in life is simply reminding you to engage with faith and courage, what is sacred to you, an intimate reminder of the faith and trust the sacred has in you….trust and faith when extended to ourself and those we love, creates the integrity of intimate relationship that is sacred as well.