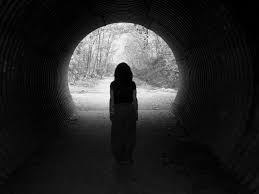 When loss visits your life, it can feel as though you will never feel happy again. Yet happiness and peace in life require you rise from the ashes of what falls apart in your life, for loss is an inevitable part of human life. Learning to call forth the light of your soul for illuminating your way through the darkness of loss is essential to making your way through loss as well as receiving blessings contained within your loss. Be it the death of a relationship, your health in crisis, or daily despair, bring your darkness and learn to illuminate your way through your loss with the light of your soul. Happiness is possible again-perhaps even more so-when you engage your soul's light for making your way through loss.
Bring a friend, some water, and a willingness to receive the gifts of loss. This no-cost workshop is Saturday November 12 from 1-2:30 pm at Roots & Wings in Natick. Pre-registration is required no later than Friday November 11th by filling out the Event Registration Form.
JaiKaur is passionate about how a woman's relationship with her spirit and soul provide the wisdom, strength, and courage for navigating life's challenges with grace, grit, and gratitude. JaiKaur's clients know her gift for "bite-sizing" ancient wisdom for easing their contemporary life as women. JaiKaur is certified in neuro-linguistic programming (NLP), Reiki, Kundalini Yoga and Meditation, as well as mediation. These skills as well as almost 4 decades of studies with Eastern and Western wisdom teachers have gifted JaiKaur with a rich and abundant palette in which to support, guide, and elevate women.