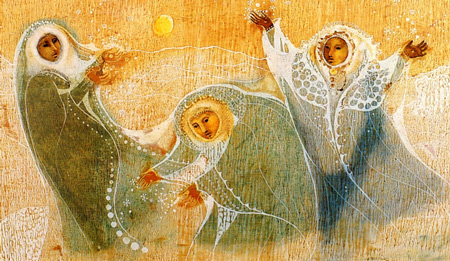 Being a woman is a grace, a privilege, an experience of being the creative force of this Universe. If you are not feeling it, it's not because you lack but rather because you simply have not been taught of such. When you hold yourself as grace, as multi-sensory, as creativity incarnate, your life will change. And, we have not been taught how to engage and wield our sacred medicine as women.
This will be a small group for making certain all members have ample time to be heard/responded to. The group will be a minimum of 2 people and no more than 6 people. A group process provides different benefits to one-on-one work and you are always welcome to complement your group experience with private sessions as well.
 Group Basics:
Group will meet via conference call line once a week for 75 minutes.
Sessions will be recorded and the access link posted in the group's secret FB group.
There will be a secret FB group (the most secure and private group FB provides) for posting and communications between  sessions and for posting of resources.
Email support with me available for private, sensitive communications.
Discount on private one-on-one sessions. For example, the 3 package session which normally costs $500 is discounted to $350. Monthly programs are discounted as well.
Books suggestions, meditations, music, etc will be posted on FB group as resources.
A minimum commitment of 3 months with a fee of $197 per month. This commitment supports being part of a process long enough that you realize results towards your goals as well as being part of a community. If you are unhappy with your experience in any way, simply let me know. If we cannot work it out so it feels beneficial for you to stay as a member of the group, you will not be held to continuing.
My commitment to you to create and maintain a safe, positive, loving space in which your sorrows, wounds, and fears can be safe to come out and tended to.
What Will We Be Talking About?
This group will be a safe place in which to create changes in yourself, your relationships, and for intimacy with your spirit and soul as a woman. And while we know women reduce stress by talking with others, this group offers more than simply talking for relieving stress. This group is for women who are committed to creating positive change in their life, their relationships, their presence as women. This group is for learning about yourself as a woman and putting your learning into action. Scary? Perhaps, but that's the gift of a community of women committed to being there for you and having your back. Being supported in what you seek to make different makes all the difference.
Ready to say "hell yes I'm in!?"  

Then Click Here, Fill out and send the Clarity Form, and I'll be in touch with you by email.
"I signed up to work with JaiKaur as I felt that she had the right mix of wisdom and spiritual insights to help me heal some deep sadness I was feeling. I knew that trying to feel better by myself was going to continue the pain of feeling like I was getting nowhere. I just knew that JaiKaur could help me see where my pain was coming from and how to unbend some of the thinking that was keeping me stuck. I love working with JaiKaur and our weekly sessions have helped me feel so much better and very much healed by the work we've done together. I now can say that I feel confident in myself and happy far more often then not. It's been such an important journey and I know that JaiKaur was essential to it."  ~Kate