Empowering Women for Lives of Joy and Soul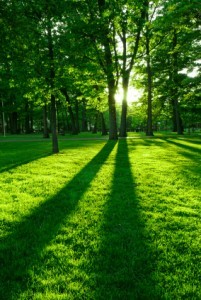 Women have more choices and opportunities in life than ever before, yet happiness for many women remains elusive. Women's legacy of not honoring herself-focusing on making other people happy instead- haunts the lives and relationships of too many women. When you take care of others more than you care for yourself,  your spirit becomes worn down, leaving you feeling tired, frustrated, and overwhelmed. Add to that how you may feel reluctant in asking for help, feeling it means means you are weak and being selfish. Is it any wonder so many women struggle with despair and overwhelm, believing happiness and satisfaction is out of reach for them?
You do have a choice. You can continue to be unhappy in your life or a relationship or you can make the choice to get some wise and experienced support to learn how to make your life different, happier.
I'm not talking about talk therapy or more yoga classes. I'm talking about reclaiming the grace and grit you had when you were younger, when you knew the world's magic as your own. I AM talking  about learning how to communicate differently with your family, friends, and colleagues. Scary? Maybe, but it's also empowering. Happiness for women is an inside job of learning to listen to your soul for guidance and allowing your spirit it's strength in your life.

Are you ready to pick up your courage, flex your soul's muscles, and claim happiness in your life and relationships again?
My years as an architect, a mediator, and a student of Eastern and Western wisdom and healing traditions, gives me a unique alchemy of skills and tools to offer women seeking to lead a life of joy and soul. I too have gone through crisis in relationships and health and learned how to transform the ashes of change and loss into living with more joy and soul. I empower women in reclaiming their living grace, exercising their grit, for creating a life they are gratitude for. The experience of working together is empowering, healing, fun, and always with respect to your goals of living with more joy and soul in life and relationships.
When you change your relationship to your power and your soul as a woman, your life and relationships will change as well.
 "Thank you JaiKaur…working with your powerful insights and practices gave me a working understanding of myself and my power. Through guided meditations, dialogue, and personal reflections with you, I was able to re-frame experiences and to connect with the source of my inner wisdom that is always present to protect, love, and to support me. For the contemporary woman, being a powerful and loving presence is an "inside job"—acting with integrity and in harmony with our deepest knowing and the infinite grace from the divine." ~Ali

What are you waiting for? 

 

Click here for setting up your FREE Clarity Session. And begin the journey of reclaiming the joy and soul of your life!