Jennifer - "I've found my strength, courage, and joy again after divorce"
JaiKaur helped me tremendously by teaching me how to have a better relationship with myself for meeting the challenges of my marriage ending. She helped me reclaim my strength and my confidence by giving me tools for looking within myself for answers and strength. And she was a safe and sage person with whom I could share my sorrows, my fears, and my anxiety as my marriage ended and the world of being divorced with children emerged as my life. Ending a marriage and beginning life as a single parent can be rough, but by working with JaiKaur, I know how to care for myself in the hard times and to claim my joy and my excitement about my life ahead"

Clara~"Greatly improved my marriage and my inner peace"
"I am profoundly grateful for the time I spent with JaiKaur and the work we did together. It truly made a difference in who I believe myself to be and with how I relate to my husband and my daughters. I am so much more secure in myself and in my marriage and even my relationship with my father and my sister has become closer. I credit the work JaiKaur and I did with all these results and what I am truly grateful to JaiKaur for is how happy and at ease I am with myself and in my life."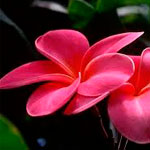 Tessia~"Helped me reclaim my joie de vivre!"
"JaiKaur taught me how to trust in my strength and wisdom when life's challenges came my way instead of feeling a victim in my life. She helped me to recognize my own patterns of behaviour which have kept me from living my life with joy and a sense of purpose. I now feel secure in my abilities to handle whatever life throws at me, as JaiKaur has given me tools for calling on my inner strength, courage, and wisdom. I have a clearer understanding of what is important to me and am much more confident as a mother of a teenage boy. JaiKaur has helped me understand the gift within my struggles in life and how I can grown and excel through meeting them with faith and trust in myself. I now find peace and joy in my life, when before working with JaiKaur, I had given up on having either in my life again."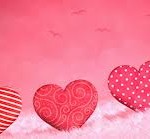 Barbara - "I've realized my clarity, courage, & compassion for creating a better life"
"I've been working on integrating my spirituality into my daily life with JaiKaur as well as for counsel with my troubled marriage. Her shamanistic wisdom, insight and intuition are incredible and her direct, yet gentle way of communicating is a rare gift. She has also taught me meditation (not a small task!) and I have had many wonderful Reiki treatments with her as well. JaiKaur also has more to offer you than going to traditional therapy. Her approach brings knowledge and understanding of earthly human emotions while also teaching the importance of honoring and engaging your spirit and soul in your life. Working with JaiKaur has been a true grace and blessing. I always come away feeling better, understanding myself more, and with tools for moving forward. She has taught me how to be true to myself and how to recognize what needs changing to realize my goals. I truly believe anyone who is fortunate enough to work with JaiKaur will gain more clarity, courage, and conviction so they can change their life for the better!"

Patti - "Taught me how to call on the resources already within me for crafting a life more joyful and at peace"
"JaiKaur taught me how I already had what I needed to meet my life challenges, that with a relationship with my spirit and soul, anything is possible. She gave me hope in my most challenging times-including a critical health crisis and parenting crisis- and she offered me a range of guidance and support my sessions with traditional counselors never did. Unlike my experiences with traditional therapy, my sessions with JaiKaur called on my resources of not only my mind and emotions, but my heart and soul as well. No "woo-woo" but a solid program of tools and techniques as well as learning how to lean into the magic ever-present in my heart and soul. I have reclaimed my joy and faith in life again, as well as my trust in myself to meet whatever challenges-with my health, my relationships, or my joy and peace-life brings my way."

Dave~"Saved my marriage after my affair"
"JaiKaur saved my marriage when everyone else was telling me it was over. I didn't realize how unhappy I was with my marriage nor how unappreciated I felt with my wife. JaiKaur gave me an understanding of the ages and stages of marriage and how both my wife and I had work to do for not only healing our marriage, but for creating a marriage which worked for us both. It was brutal at times, but JaiKaur held out hope and faith in both myself and my marriage to change, and now my marriage is the healthiest it has ever been. We still hit rough patches, but now we know to reach towards each other, not go silent and angry and away from each other. I have great hope for growing old together and thank God for JaiKaur, who offered us compassion and honesty in being able to salvage our marriage from the damage of my affair."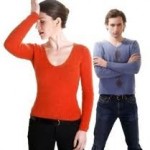 Catherine - "Incredibly generous with her time with a vast toolbox for healing what ails you"
"JaiKaur is incredibly generous and conscientious in her support – emails that support or stimulate, books to read, health tips, and just about anything she can imagine that facilitates a more rich and peaceful existence for her clients. JaiKaur's tool kit is very large, uniquely both spiritual and practical, and full of love. She is guided by her own hard work, spiritual discipline, an amazing analytical brain, and a heart that seeks to serve. There are not many problems or challenges that she would or could not embrace. With JaiKaur I can be both my biggest and smallest self and where else can you find such an unconditional and safe place in which to bring your sorrows and what pains you?"

Isabella~"You helped me go from feeling hopeless to taking my life back!"
"I spoke with you on the phone almost 2 years ago. I was in a very bad marriage and had just begun to find my voice. You shared your story and that one call gave me the courage to change my life. It wasn't easy but something clicked, that standing for myself was worth it. I'm happy to share that I'm in a new state, a new career and in a very healthy equally respectful relationship now. I not only say what I want and need today but I have lifted the bar of expectations for what I will allow in all areas of my life. Your honesty and courage to share what you went through gave me the courage to tell my story. It ended a long cycle of shame and embarrassment for me. I was as sick as my secret and I decided I was worth making healthy. It wasn't the easiest thing to do but once I decided to take care of myself, there was no turning back. I wouldn't change a minute either because through out all of that, the lessons I learned were priceless! So please know that the work you do does make a difference, it really does.Thank you for inspiring me, I'm forever grateful and my soul is happy! I did what had been just a dream prior, I took back my life!"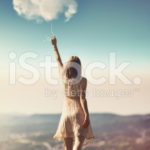 Sophia ~ "Helped me feel safe and have faith in myself again"
"Spending time with JaiKaur, working through issues with marriage, kids, relationships, is the one thing I do for myself – I always walk away feeling peaceful and restored in my trust in myself. JaiKaur has helped me heal my marriage as well as find peace with who my parents are. I am no longer reactive and anxious, for JaiKaur taught me techniques and created a safe place for learning to have faith in myself and my life again."

Kate - "No longer feeling painfully stuck and realizing my wildest dreams!"
I signed up to work with JaiKaur because I felt that she had the right mix of wisdom and spiritual insights to help me heal the deep sadness I felt. I also wanted a little "woo woo" and JaiKaur is clearly plugged in! I knew that trying the same old thing by myself was going to keep me stuck and the pain of not feeling like I could make things better. I knew that JaiKaur could help me see where my pain was coming from and how to unbend some of the thinking that was keeping me stuck. I love working with JaiKaur! Working with her weekly helped me change my patterns of thought for creating my desires and to move through the places I had been stuck. I now feel so much better and very much healed by the work we've done together. I feel confident in myself again and much much more happy! It's been such an important journey and without JaiKaur as my wise guide and companion, I know I would not have realized my successes. JaiKaur kept me accountable to myself in a gentle way, especially when we circled back to the same issues a few times. Her wisdom and kindness were apparent as I shared some very personal issues with her and it felt very safe to do so. JaiKaur has great resources to recommend, homework to try, and new thinking to try to on- a very extensive bag of tools.  I truly feel ready to blast off and absolutely in a place to achieve my goals and wildest dreams!"

Ali ~ "Connected me with my inner power and wisdom"
"Thank you JaiKaur...working with you introduced powerful insights and practices into my understanding of my self and my power. Through guided meditations, dialogue, and personal reflections with you, I was able to re-frame personal experiences and to connect with the source of my inner wisdom that is always present to protect, love, and to support me! For the contemporary woman, being a powerful and loving presence is an "inside job"—acting with integrity and in harmony with our deepest knowing and the infinite grace from the divine!"

Natalia - "Helped me to realize my life was not hopeless and I was not helpless"
"I was referred to JaiKaur at a time of feeling great despair about my life and feeling hopeless to change it. JaiKaur offered me true faith and confidence I had within me the courage and the strength for making changes in my life which would make me happier. Never did she give up on me and my goal to find some peace again and to improve my life. JaiKaur's sense of humour kept me from feeling sorry for myself too long, and her honesty about her own life challenges made me realize I was not a bad person, but simply a person without enough support. JaiKaur helped me to find my hope again that I could make a better life and her faith in me began to grow that seed within me as well. My life is a work in progress, as JaiKaur taught me to understand, and I no longer view my mistakes as failures, but as a wealth of wisdom I can learn from. I am often outside my comfort zone in my work with JaiKaur, but I never feel alone nor truly afraid, for I know I have JaiKaur always there for me, even when I am not with her. What a gift it is to have someone hold faith and trust in me that I had lost, and how grateful I am to JaiKaur for holding it until I reclaim the faith and trust back in myself."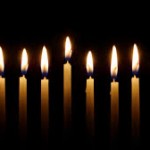 Nancy - "Changed my life as a cancer survivor"
"I am a cancer survivor and working with JaiKaur changed my life. Spending time with JaiKaur before I would go in for a cancer treatments soothed my fears and I found myself with more energy afterwards with which to enjoy my life. I am now able to attend to matters in my life I did not have the energy for, such as my garden and working in my studio. JaiKaur has helped me restore my faith in myself and my ability to again enjoy my life".

Susan - "JaiKaur was truly a god-send at the time of my divorce and afterwards"
"The past 7 years have been a roller coaster ride of my marriage ending and the new reality of being divorced with children. Over the past 6 months JaiKaur has shared her wisdom and kindness with me, offering me her powerful insight and generous guidance as she held me safe. I overcame my fears, let go of the pain and sorrow of my marriage ending, and became healed and whole again. Please take a few moments, go to her website, and sign up for her introductory session. I'm sure you'll like what you read and pass her site along to friends, family, neighbors and your Mom too!"

Madison - "I've restored my confidence as a mother and as a marriage partner"
"I began working with JaiKaur at a time our family was in crisis. I was in my 40s pregnant with twins, and my husband was unhappy with my absence from helping him with his business. JaiKaur's gentle and wise presence helped me remember my own wisdom and strength and with her support and guidance, I was able to find my way to confidence for being a mother of twins as well as supporting my husband once again. JaiKaur's presence as a healer and as a wise women touched my entire family in such a powerful and loving way it makes me want to cry tears of joy even now. We all have times we forget our strength and our courage and someone such as JaiKaur helps us to remember and do so again."

Todd - "Life-changing experience offering me clarity of my purpose and for my choices in life"
"The first time I went to see JaiKaur, I wanted to keep an open mind, but really didn't expect much out of the session. While I have always thought I was a spiritual person (though not all that religious), the experience I had changed my life in deep and significant ways. Deep, vivid, spiritual images came to me, with an emotional connection that was nearly overwhelming. That session, and those that followed, along with JaiKaur's guidance and her generous sharing of own life-experiences, brought me clarity with regards to several challenging situations in my life. In short, I find myself very thankful for my choice to see JaiKaur, for working with JaiKaur has brought me only joy and understanding of myself and of my purposeful path in life."

Joanne - "Offered powerful guidance and support for realizing I was not crazy but had Lymes' disease"
"I needed to connect with myself at a time of serious health issues and JaiKaur helped me through it – the level of guidance and support she provided was exceptional! JaiKaur showed me a variety of ways to meditate–I never knew there were so many ways–and rather than meditation being a foreign experience, she made it personal and beneficial to me. I am on the road to recovery and I thank God that I had JaiKaur to see me through an extremely diffcult part of my life. I'm not out of the woods yet but I have confidence in my ability to navigate through whatever life throws at me, thanks to JaiKaur's guidance, support, and her confidence in me!

Johanna - "Taught me the power of compassion for myself and others as instead of feeling anger and despair"
"Having been raised primarily by my father, stepping comfortably into my role as a wife and mother has been an evolving process and one that has come to me late in life. Working with JaiKaur, I have found a whole new framework for what it means to be a women in the world today, what responsibilities and challenges we face, and the gifts and rewards waiting for us to claim them . Working with JaiKaur has been an amazing lesson for me in understanding the uncompromising importance of compassion, for ourselves and for those who hurt us. As we approach our lives during these rapidly changing times and learn how our power as women has been for many of us distorted and muted, compassion is the magic key to keeping true to the journey. JaiKaur's unique ability to see the world through this powerful lens and to share that learning with those she works with make her a wonderful tour guide through these critical life passages of change. I am grateful for the gift of the work I have done with her and continue to find new openings of both the heart and mind as I navigate as a woman, wife and mother through my life I am now excited about".

Tamera ~ "Helped me feel confident about myself when I'm with others"
"Working with JaiKaur is truly a remarkable experience....the power of her voice transmitting a security for me to receive and trust my own inner wisdom. Her wisdom goes deep and is shared in a respectful way that honors and empowers you as she is teaching, guiding, and supporting you. JaiKaur helped me heal wounds from my past relationships with woman and taught me how to hold my own without wounding others as well. Now I feel able and safe to dive back into group activities without feeling afraid or that I cannot stand up for what I feel and what I want!"

Joanne A ~ "I've embraced my spirit and self as a woman"
"As a regular listener to JaiKaur's 'Grace, Grit & Gratitude' blogtalk radio program and a participant in one of her tele-seminars, I knew her to be an intelligent, wise, well-spoken, and eclectic woman of integrity...one who walked her talk of a truly embodied spirituality, and, one whose gentle manner was completely non-intimidating to a newcomer to the 'path'. What I've come to know is that JaiKaur is an incredibly gifted listener and inevitably finds and points out the subtext of our conversations, helps me to see the themes within what most often feels like the crazy quilt of my experiences. She gently guides me to accountability to myself...calls me on my 'stuff' when I can't see it...cheerleads my progress...holds space for my tears and fears. I've learned that while all the answers may in fact reside within us, having a wise guide can show the way to unearth those answers far more quickly and efficiently. I have learned the value of a more formal daily practice, and taken up many of her suggestions on 'techniques' for calling upon the guidance and support of the Divine—both in dealing with the everyday issues of life, and seeking answers to the bigger questions. I have begun to recognize, to applaud, and to apply my own gifts and strengths as a woman. My life is enriched by the loving presence of a true friend, teacher and mentor, who gives generously of her time when I find myself flailing and alone."

Abbey - "Profound positive changes in my life and all of my relationships"
I began working with JaiKaur to become a stronger, more confident partner in my marriage and a better role model for my daughters. I wanted to learn how to respect myself and to be respected by those I loved. I was feeling very discouraged about the happiness and success of my marriage. My friend swore by JaiKaur's magic as it came to relationships and men, and so I took a chance. JaiKaur has a way of turning on the light and compassionately holding up a mirror so I could realize things about myself. She shared her understanding of what I was struggling with in ways which made sense to me as well as created ease with my making more successful choices for my goals. JaiKaur creates a safe space in which to explore and dialogue about the most intimate and scary thoughts and emotions. JaiKaur helped me understand how some of my thought and behavior patterns were not my friends. She helped me change these patterns for changing my relationships and my life. And it worked!! I have felt profound shifts in my self-confidence and my relationships with my daughters. I'm even experiencing positive changes of my husband being more loving and thoughtful with me….without even talking about our relationship!! Working with JaiKaur has become a precious part of my life. For the first time I feel safe enough and with a guide wise enough in which to explore my life and realize important goals. Although I have tried traditional talk therapy, I did not find it successful towards addressing my fears in the way working with JaiKaur has. JaiKaur has the gift of receiving not only the words I speak but my soul's as well. And JaiKaur's understanding of the dance between men and women has created practical and wonderful results in my marriage without my husband attending a single session!