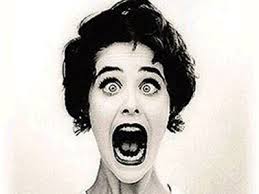 I don't know about you, but 2016 is already requiring me to exercise more neutrality, wisdom, and courage for not freaking out in response to the challenges and changes life is sending my way. Now don't get me wrong, freaking out has it's place in life-not unlike how a good thunderstorm clears the air. But freaking out onto the people you care about (including yourself) does not end well. All that time and energy spent in emotional drama is sooo 2015!
The free Tele-class "Your Soul Medicine as Woman" I offered earlier this month offered me many reasons to freak out. Beginning with my assistant forgetting to send out the call-in numbers before going on holiday, to the recording function failing, my inner "you're a screw up" dragon had a field day with me. Yup, 2016 began with great reasons for me to freak out and feel powerless, but this is not how I roll when I remember to engage my grace, grit, and gratitude as a woman.
As I shared in my tele-class, women need to call on their soul medicine for navigating contemporary life's changes and challenges and keeping their happiness and purpose intact. "May you live in challenging times" is said to be a blessing, yet without engaging the tools and strength your soul offers you, the challenges life sends your way will seem overwhelming and have you feeling helpless. Learning how to receive and decipher your soul's guidance changes feeling afraid and hopeless to living your happiness and purpose.
I invite you to CLICK HERE for a FREE phone session with me, for why feel alone with your worries, fear, or sleepless nights? Perhaps you already know what you want or need to change, but feel helpless or hopeless to make the changes. Woman are gifted with many strengths and skills, yet caring for yourself as well as you do others can be challenging. Take a minute and ask yourself if 2016 is the year you learn how to claim the grace, grit, and gratitude within you as a woman. Or if 2016 is the year you continue to feel helpless, hopeless, or unhappy with your life or relationships.