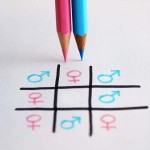 I have come to appreciate how love in relationships need more than the emotion of love for happiness and success in love to last. When working in India in my 20's, I looked upon their tradition of arranged marriages as lacking the romance of love. My learning and the wisdom of my own experiences has taught me differently. The emotion of love is a verb, which means love needs action to tend and care for it. The actions of caring and tending of love I call the business of love and while I get a few wrinkled noses at putting the words business and love in the same sentence, noses relax and heads nod instead when I explain what I mean.
So what exactly is the business of love?
The business of love are the actions you take to tend to and care for who and what you love. The business of love can be as basic as making food you know your beloved enjoys and the business of love can be as complex as changing the unconscious patterns at the bottom of an affair. What is common to both the simple and complex business of love is your willingness to choose the intimacy and it's kissing cousin vulnerability, love requires.
Intimacy begins with yourself-with your willingness to tell the truth about what you want, need, are feeling, fear, etc.
  For relationships to be happy and successful, whether in love or in life, being willing to be vulnerable-not control-is required. Risky? Only if you are willing to settle for a very small and shallow version of life and love in order to avoid the risks of intimacy and vulnerability love requires. 
The intimacy of relationship you have with yourself is the level of intimacy you can offer and receive from another in love.
I know talking about the business of love can feel….well, kinda anti-love. And, learning about the nature and needs of women and men, the ages and stages of relationship, is required learning for creating happy and successful contemporary relationships vs relying on the defaults you've been handed by those you love. Love requires not only talking about what you want and don't like, love requires your conscious courage, commitment, and clarity in action. 
Relationships offer us heaven…and relationships can be hell. We are not taught about relationships nor are we in possession of much accurate wisdom on the nature and needs of women or men. Is it any surprise your relationships of love often mirror family patterns you already know you don't like? And by the way, the business of love is essential learning for relationships of friendship and business as well. 
I'll be sharing more about tending and caring for love in relationships in my next article "The Business of Love-Part 2", including the important differences between your personality and your soul when it comes to love.